Consul Generaal
Het Consulaat wenst graag van de gelegenheid gebruik te maken om haar nieuwe De Buitengewoon en Gevolmachtigde Ambassadeur voor Guinée in de Benelux, Zijne Excellentie De Heer Ahmed Tidiane SAKHO, van harte te feliciteren en verheugt zich op een succesvolle en loyale samenwerking tot in lengte der jaren.
The Consulate wishes to sincerely congratulate His Excellency Mr. Ahmed Tidiane SAKHO, to his appointment as Ambassador Extraordinary and Plenipotentiary for Guinea in The Benelux (Belgium, Luxembourg and The Netherlands), and wishes to express to its new Chief in Command that the Consulate is honored to fulfill its privilege in a loyal cooperation with the Embassy in Brussels.
Conakry, May 2009:
Till further notice, by presidential decree 30 ambassadors have been called back to Conakry including His Excellency Ambassador SAKHO.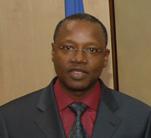 His Excellency Mr. Ahmed Tidiane SAKHO
Ambassador Extraordinary and Plenipotentiary in the Benelux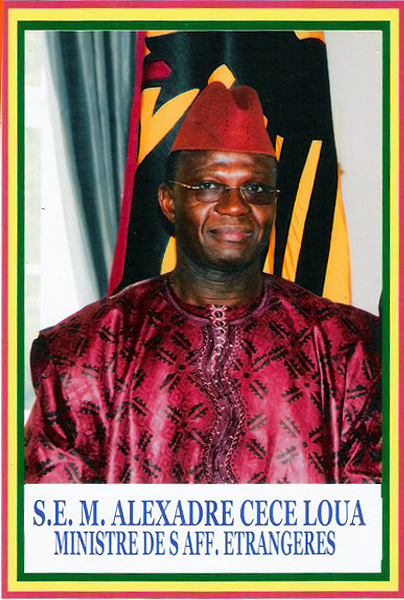 His Excellency Mr. Alexandre Cécé Loua
Minister of Foreign Affairs
Zodra Zijne Excellentie President Kapitein Moussa Dadis Camara de aanstelling door voormalig President Conte van de eerste Consul (Generaal) Honoraire voor Guinée heeft bekrachtigd zullen wij hier verdere mededeling doen en een foto met CV plaatsen. Benoeming wordt medio 2009 verwacht.
As soon as His Excellency The President, Captain Moussa Dadis Camara endorses the appointment of the first Honorary Consul (General) - made by former President Lansana Conté - we will publish further details with photo and biography.
Er wordt gezocht naar een geschikte locatie in het midden van het land. Het consulaat houdt zich aanbevolen om via e-mail voorstellen te ontvangen van personen, partijen of organisaties die behulpzaam willen/kunnen zijn. E-mails te richten aan consulaatguinee@gmail.com. U kunt ook telefonisch contact opnemen met 0610900773.

Voor Visa en alle andere informatie kunt/dient u zich te wenden tot de ambassade van Guinée in België.
Ambassade van Guinée in België
Zijne Excellentie De Heer Ahmed Tidiane SAKHO
Boulevard Auguste Reyers 108 - B-1030 Brussel
Telefoon: 00-322/7710126/+32-475411302 - Fax: 00-322/7626036
E-mail: ambassadeguinee.bel@skynet.be



OTHER EMBASSIES OF GUINEA IN THE WORLD
Ambassade in Algerije


Tel:

Consulaat Generaal van Guinée in Angola
Mr Elhadj Ibrahima Thiam, Chef de Mission
Ch: Rua1 Casa N°25 - Bairro Cassenda - LUANDA
Résidence: Rua7 Casa N°141 - Bairro Projecto - Nova Vida
Tel: [+244] 2223-59366 - Fax:
E-mail: ibsthiam@yahoo.fr / cggluanda@yahoo.fr

Consulaat van Guinée in Argentinië
Mr Enrique Montiel, Consul
Av. Corrientes 2032 - Piso 3º Oficina "B", 1043 Buenos Aires
Tel: [+54] (11) 4326-8753 - Fax: [+54] (11) 4326-8753

Embassy of Guinea in Brazil
Mr Fodé Touré, Ambassador
SHIS QL 02 Conjunto 07 Casa 09 – Lago Sul - CEP 71610-075 Brasília – DF
Tel: 457.6500/ 452.1500/ 452.6501/ 452.6502

Consulaat van Guinée in Brazilië/Rio de Janeiro
Mr Fodé Touré, Consul General
Av. Franklin Roosevelt, 194, Grupo 702, Centro, CEP: 20021-120 Rio de Janeiro – RJ
Tel: [+55] (21) 2220-7545 - Fax: [+55] (21) 2220-6781

Embassy of Guinea in Brunei




Mr. Ali Ibhrahima Sylla, Ambassadeur

Tel:
Ambassade de Guinée a Canada



Mr. Ali Diane, Ambassadeur
483 Wilbrod Street - Ottawa - Ontario - K1N 6N1
Tel [+1] (613) 789-8444, -3418 -3428
E-mail: infos@ambaguinee-canada.org
Internet: http://www.ambaguinee-canada.org
Consulate of Guinea in Canada/Calgary
Mr. Giovanni de Maria, Consul
719 Willamette Drive S.E., Calgary, Alberta T2J 2A3
Tel: [+1] (403) 225-2956 - Fax: [+1] (403) 225-2957
Consulate of Guinea in Canada/Montreal
Mr. Charles A. Downes, Consul
455 René Lévesque Blvd. West, Floor 14, Montréal, Quebec H2Z 1Z3
Tel: [+1] (514) 393-1000 - Fax: [+1] (514) 392-9066
Consulate of Guinea in Canada/Toronto
Mr. Giovanni de Maria, Consul
702 - 4383 Bathurst Street, (North York), Toronto, Ontario M3H 3P8
Tel: [+1] (416) 630-4812 - Fax: [+1] (613) 630-3847
Embassy of Guinea in Central African Republic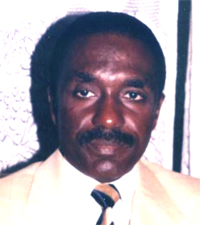 Mr. Ibrahima Sory Soumah, Ambassador
Embassy of Guinea in China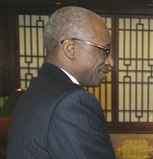 Mr. Mamady Diaré, Ambassadeur
2, Xi Liu Jie, San Li Tun, Beijing 100600
Tel: [+86] (10) 6532 3649 / 6532 3527 - Fax: [+86] (10) 6532 4957
Embassy of Guinea in Cuba
Mr Almamy Ibrahima Seck, Chargé d'Affaires a.i
Calle 20 No.504 e, 5ta. y 7ma, Miramar, Havana
Tel: [+53] 7 204 2003 / 7 204 2428 - Fax: [+53] 7 204 2380
Consulaat van Guinée in Cyprus
Mr. Giovanni de Maria, Consul
702 - 4383 Bathurst Street, (North York), Toronto, Ontario M3H 3P8
Tel: [+1] (416) 630-4812 - Fax: [+1] (613) 630-3847
Consulaat Generaal van Guinée in Djedda

16 rue Abouferas Al-Hamdany - Quartier Roweis Djeddah - El Soriba CRA 59 59 95 60 - B.P. 4155 Djeddah 21491
Tel: [00966-2] 6637540 - Fax: [00966-2] 663 7523 / 6637616
E-mail: conguijeddah@yahoo.fr
Consulaat Generaal van Guinée in Dubai
Mr Fadigua Imourana: Chef de Mission
Ch: Al Rigga Street - Al Mamourah Building 7è Etage - Appartement No 708
Résidence : Al Twar 2 - Rue 28 - Villa 26 Deira Dubai
Tel: [00671-4] 2636-613 - Fax: [00971] 4-2622-990 / 4-2629-990
E-mail: djtaoremae@yahoo.fr - mejdi123@yahoo.fr - cggdubai@emirates.net.ae
Ambassade van Guinée in Egypte
El Hadj Ousmane Camara, Ambassadeur
46, Mohamed Mazhar Street, Zamalek, Cairo
Tel: [+20] 2 735 8408 / 2 735 8109 - Fax: [+20] 2 736 1446
Embassy of Guinea in France



Ambassador Mrs. Camara Hadja Makalé
51 rue de la Faisanderie - 75016 Paris
Tel: [+33] (01) 47 01 81 48 - Fax : 01.47.04.57.65
E-mail: ambagui.parislaposte.net
Ambassade van Guinée in Gabon
Mr Mohamed Sampil, Ambassadeur
BP 4046, Libreville
Tel: [+241] 73 85 09 - Fax: [+241]
Embassy of Guinea in Gambia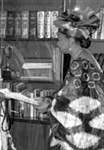 Madam Hadja Koumba Diakite, Ambassador
Embassy/Botschaft von Guinea in Germany/Deutschland

Jägerstr. 67-69 - 10117 Berlin
Tel: [+49] 030-20 07 43 30 - Fax: [+49] 030-2 00 74 33 33
E-mail: berlin@ambaguinee.de
Internet: http://www.ambaguinee.de
Ambassade van Guinée in Ghana
Mr Dore Diale Drus, Ambassadeur
11 Osu Badu Street, Dzorwulu, P.O. Box 5497, Accra-North
Tel: [+233] (21) 777921 - Fax: [+233] (21) 760961
Ambassade van Guinée in Guinée-Bissau
Mr Salifou Sylla, Ambassadeur
Rua 14, no. 9, CP 396, Bissau
Tel: [+245] 21 26 81 - Fax: [+245]
Embassy of Guinea in Italy
El Hadj Thierno Mamadou Cellou Diallo, Ambassadeur
Via Adelaide Ristori, 9/b-13, 00197 Roma
Tel: [+39] 06 8078989 / 06 8077588 - Fax: [+39] 06 8077588
Embassy of Guinea in Iran



Mr. Olia Camara, Ambassador
Embassy of Guinea in Ivory Coast
Immeuble Duplessis, 08 BP 2280, Abidjan 08
Tel: [+225] 20 22 25 20 - Fax: [+225] 20 32 82 45
Embassy of Guinea in Japan



Ousmane Tolo Thiam, Ambassadeur
12-9, Hachiyama-cho, Shibuya-ku, Tokyo 150-0035
Tel: [+81] 3-3770-4640 - Fax: [+81] 3-3770-4643
E-mail: ambagui-tokyo@gol.com
Embassy of Guinea in Jordan



Elhadj Fode Cisse, Ambassador
Consulaat van Guinée in Kroatië
Mr David Bangoura, Consul
Švarcova 18, 10 000 Zagreb
Tel: [+385] 1 23 03 964 - Fax: [+385] 1 23 21 420
Embassy of Guinea in Liberia



Mr Abdoulaye Doré, Ambassador Extraordinary and Plenipotentiary
P.O.Box 461, Monrovia
Tel: [+231] 6564615 - Fax: [+39] 227051
E-mail: dore10032@yahoo.com
Ambassadevan Guinée in Maleisië
Aboubacar Dione, Botschafter, Konsularbezirk: Bundesgebiet
Jägerstr. 67-69 - 10117 Berlin
Tel: [+49] 030-20 07 43 30 - Fax: [+49] 030-2 00 74 33 33
E-mail: berlin@ambaguinee.de
Ambassade van Guinée in Marokko
Elhadj Mamadou Saliou Sylla, Ambassadeur
15, Rue Hamza, Agdal, Rabat
Tel: [+212] (37) 67 41 48 - Fax: [+212] (37) 67 41 48
Consulaat van Guinée in Oostenrijk/Wenen
Mr Heinz Schinner, Consul
Am Heumarkt 13/I/1/4, 1030 Wien
Tel: [+43] (1) 713 60 87 - Fax: [+43] (1) 713 60 87 - 32
E-mail: konsulat.guinea@schinner.at
Consulaat van Guinée in Oostenrijk/Innsbruck
Mr Peter Fritz, Consul
Palais Hauser, Brixterstrasse 2, 6020 Innsbruck
Tel: [+43] (512) 58 36 85 - Fax: [+43] (512) 58 36 85 - 36
Ambassade van Guinée in Senegal
Hadja Kobe Makalé Camara Keita, Ambassadeur
Rue 7 x B et D Pointe E, Dakar
Tel: [+221] 824.86.06 - Fax: [+221] 825.59.46
Ambassade van Guinée in Servië
El Hadj Mohamed Issiaga Kourouma, Ambassadeur
Ohridska 4, Belgrado
Tel: [+381] 11 344-48-40 / 11 345-13-91 - Fax: [+381] 11 344-48-70
E-mail: ambaguineebelgrade@eunet.yu
Ambassade van Guinée in Sierra Leone
Mr Mohamed Lamin Sompare, Ambassadeur
6 Wilkinson Road, Freetown
Tel: [+232] 22 232584 / 22 232644 - Fax: [+232] 22 232496
Embassy of Guinea in the United Kingdom



Chef de Mission: Dhr. Lansana Keita
Embassy of Guinea in the United States of America



Mr Alpha Oumar Rafiou Barry, Ambassadeur
2112 Leroy Place NW - Washington DC 20008
Tel: [+1] (202) 483-9420 / 986-4300 - Fax: [+1] (202) 483-8688 / 202-986-3800
Ambassade van Guinée in Zuid Afrika
Ambassadeur
336 Orient Street, Arcadia, 0083, P O Box 13523, Hatfield, 0028 Pretoria
Tel: [+27] 12 342 4906 / 7348 - Fax: [+27] 12 342 7348
E-mail: embaguinea@iafrica.com & embaguinea@l.africa.com
FOREIGN EMBASSIES & CONSULATES IN CONAKRY
ALGERIAN EMBASSY
Commune du Kaloum, Face Etat Major de la Gendarmerie Nationale, B.P 1004, Conakry
Tel: +224-60-45-15-05 and 60-41-15-03
Fax: +224-60-41-15-08

BELGIAN CONSULATE
Villa n 38, Cite de lOUA, Conakry
Tel: +224-60-41-35-10
Fax: +224-60-41-35-10

BRITISH CONSULATE
BP 834, Conakry
Tel: +224-60-45-58-07 / 60-46-16-80
Fax: +224-60-45-60-20
E-mail: britcon.oury@biasy.net

CANADIAN EMBASSY
P.O. Box 99, Conakry
Tel: +224-60-46-23-95, 60-46-44-48, 60-46-37-32,
E-mail: cnaky@dfait-maeci.gc.ca
Internet: http://international.gc.ca/world/ssa-ass.asp

CHINESE EMBASSY
Donka, Cite Ministerielle, P.O.Box: B.P.714, Conakry
Tel: +224-60-41-48-35
Fax: +224-60-45-15-26
E-mail: chinaemb_gn@mfa.gov.cn
Internet: http://gn.chineseembassy.org/fra

CUBAN EMBASSY
Cite Ministérielle, Quartier Donka, Commune DIXINN., Conakry
Tel: +224-60-469525 / 60-46-95-26
Fax: +224-60-46-95-28
E-mail: embagcon@sotelgui.net.gn

DANISH CONSULATE
c/o Soguicom, 10eme Avenue de la Gare, B.P. 3115, Conakry
Tel: +224-60-41-32-84
Fax: +224-60-41-45-94

DUTCH CONSULATE
Bureau 121, Novotel, Conakry
Tel: +224-60-21-51-21 / 60-21-51-23 / 60-66-38-44
Fax: +224-60-43-13-20
E-mail: wkabbedijk@brusselsairlines.com & conspays-bas@usan-gn.net
Internet: http://www.nlambassadedakar.org/consulair/consulaten/c_consulaat_conkry_nl.html

FRENCH EMBASSY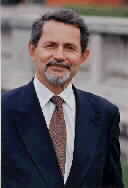 Jean-Michel Berrit
Immeuble "Chavanel" Babadi Hadiri, BP 373 et 570, Conakry
Tel: +224-60-41-16-05 / 60-41-16-55
Fax: +224-60-41-27-08
Internet: http://www.ambafrance-gn.org/
GERMAN Embassy
B.P. 540 - Conakry
Tel: +224-30.41.15.06 / -30.45.15.08 Notruf: (+224) 64.04.00.08
Fax: +224-30.45.22.17
Internet: http://www.conakry.diplo.de/Vertretung/conakry/de/Startseite.html
MALAYSIAN EMBASSY
P.O. Box 5460, Mafanco, Corniche Sud. Conakry
Tel: +224-60-22-17-54
Fax: +224-60-45-14-03
E-mail: mwcky@sotelgui.net.gn
Internet: http://www.kln.gov.my/perwakilan/conakry
PALESTINIAN EMBASSY
BP 1021, Conakry
Tel: +224-60-44-11-32 / 60-41-30-34
Fax: +224-60-41-22-30
RUSSIAN EMBASSY
B.P. 329, MATAM KM.9, CONAKRY (Ma t/m do 8.00 tot 15.00 / vr 8.00 A 14.00)
Tel: +224-60-46-37-25; 46-31-05 (SECTION CONSULAIRE)
Fax: +224-60-46-37-25
Email: ambrus-gui@mirinet.net.gn
Internet: http://www.geocities.com/ambrusgui
SWEDISH CONSULATE
545, rue KA020, BP 4517, Conakry
Tel: +224-13-35-12-98
Fax: +224-13-40-92-62
E-mail: cheick.soguidip@mirinet.com
USA EMBASSY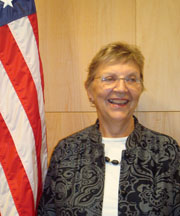 Mrs. Elizabeth Raspolic: Chargé d'Affaires
P.O. Box 603 - Transversale No. 2 - Centre Administratif de Koloma - Commune de Ratoma - Conakry
Tel: +224-60-30-42-08-61
Fax: +224-60-30-42-08-73
Email: ConsularConakr@state.gov
Internet: http://conakry.usembassy.gov/contact.html

<!-===============pay off============>
---
<!=====================================>