<!====================================================>


NL

<!=========================language========================>


PAGES

• Home
• Who is
• Welcome
• Album
• Contact
• E-mail


PROJECTS

• Academy
• AWARDS
• DPB
• DTB
• DVD
• Ezone
• Festival
• Lane Fame
• Market
• Statue
• Warahama
• Water
• 14th

<!====================================================>

Clean Water Bonaire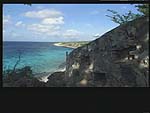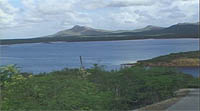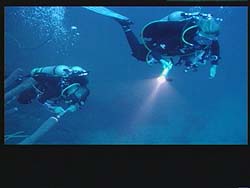 Bonaire could play an important or even leading role in the biggest environmental issue of this century: WATER. The island is famous for its clean coastal waters but also has one of the cleanest drinking water sources in the world. Water is a hot issue for the future and our crown Prince Willem Alexander plays an important role in the advocacy to create global awareness as the first real Water Ambassador. The European Union approved a water cleaning project for Bonaire to create clean water basins not only for Bonaire but also to supply its neighboring island. As soon as feasible infrastructure is available 'water conferences', workshops and congresses can be organized to place Bonaire on the global map of Water Awareness. This would find international support for the establishment of a "Water Coordination Center" on Bonaire.
Bonaire: Passion for Water

Relating this water topic to environmental management and the engagement of Crown Price Willem van Oranje, it has been suggested to plant a Maxima wood on Great Bonaire and an Alexander palm wood at Little Bonaire, to express appreciation for him and his wife. Trees are very important to control the water household of an area and they provide shelter for the sun, enabling flora to develop lush at Bonaire and Klein Bonaire.

BONAIRE WATER AWARD
CBC invited leading personalities to establish a Committee which grants annual BONAIRE WATER AWARDS to a person, group, organization or event, contributed significantly to create more awareness for the importance of water for mankind. The Committee will elect 5 nominees and announce the winner at an annual gala event in Kralendijk. The organization (CBC) will invite international dignitaries to handout the awards. Also international celebrities will be challenged to accept a Honorary Ambassadorship for the cause of water. The objective of the event is to raise fund for the establishment of a Global Water Academy on Bonaire.
For sponsoring/advertising and partnerships please contact us by e-mail at: eecevents@yahoo.com

WATER FILM FESTIVAL
All these water issues are reasons enough to establish an annual Water Film Festival on Bonaire to showcase all kind of films related to water, from screenplays to documentaries and everything in between. At this festival the island can grant awards to the best films in various categories. Also see "festival".

KEY WATER FACTS
Since 1950 the world population has doubled but water consumption has increased six-fold.
On current trends over the next 20 years humans will use 40% more water than they do now.
The number of people living in water-stressed countries is projected to climb from 470 million to three billion by 2025.
Only 0.008% of the planet's water is available for human consumption, and is found in lakes, rivers and underground aquifers.
At least 90% of drinkable water in the world is underground. This source of water is increasingly threatened with depletion and contamination.
1.1 billion people in the world do not have access to safe water, this is roughly one sixth of the world's population.
2.6 billion people in the world do not have access to adequate sanitation, this is roughly two-fifths of the world's population.
2.2 million people in developing countries, most of them children, die every year from diseases associated with lack of access to safe drinking water, inadequate sanitation and poor hygiene.
Diarrhea alone kills 1.8 million children under five every year, but most cases can be prevented or treated.
The simple act of washing hands with soap and water can reduce diarrhea diseases by over 40%.
<!====================================================>
LINKS

• Amsterdam
• Aruba
• Bonaire
• Curaηao
• DEZA



CLIENTS

• AFA
• Afrika
• Airship Holland
• DPB
• DTB
• EEC Events
• EMC-TV
• Guinee
• Jelle
• Liberia
• MRBC
• Tami Holding