<!====================================================>


NL

<!=========================language========================>


PAGES

• Home
• Who is
• Welcome
• Album
• Contact
• E-mail

PROJECTS

• Academy
• AWARDS
• DPB
• DTB
• DVD
• Ezone
• Festival
• Lane Fame
• Market
• Statue
• Warahama
• Water
• 14th

<!====================================================>

CBC

is a marketing consultancy firm for entrepreneurs, companies and organizations looking for understandable advice to develop successful marketing, sales and presentation campaigns. We produce affordable dvcam video productions for companies and individuals. A website like this one, we build for an acceptable budget. The CBC Head Office is located in the centre of Kralendijk at beautiful Bonaire. Our doors are also wide open for parties from the other Caribbean Islands and Venezuela. Specially we welcome small scale projects because many small successes bring much more satisfaction. Some clients who appreciate our approach are: African Football Academy, Swatch International, Nike Europe, Euro Disney, Giant Europe, Airship Holland, Guinea Government, Guinea Consulate General in The Netherlands, Tami Holding, JELLE, De Projecten Bank, De Talenten Bank, Mano River Business Consultancy, EMC-TV, Komgbor village in Lofa County/Liberia.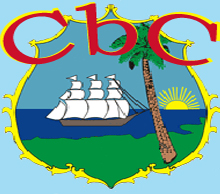 • Consultancy & Advice
• Brainstorm sessions
• Public Relations
• Web design
• Marketing
• Market Research
• Promotional campaigns
• Creative Concepts
• Video productions
• Special Events
• Concerts/Festivals




Mi ta mira bo: See you at Bonaire.

<!====================================================>
LINKS

• Amsterdam
• Aruba
• Bonaire
• Curaηao
• DEZA



CLIENTS

• AFA
• Afrika
• Airship Holland
• DPB
• DTB
• EEC Events
• EMC-TV
• Guinee
• Jelle
• Liberia
• MRBC
• Tami Holding