Africa ranks first in the world, according to most current and professional assessments, in the concentration of the world's largest accumulated reserves of gold, antimony, bauxite, chromite, cobalt, diamonds, fluorspar, hafnium, manganese, phosphate rock, platinum metals, titantium, vanadium, vermiculite and zirconium. Africa supplies up to 6% of the world's demand for aluminum, cement, coal, copper, graphite, iron ore, lead, steel and zinc; and it supplies up to 31% of the world's demands for bauxite, cobalt, gold, manganese, phosphate and uranium. Additionally, Africa supplies up to 57% of the world need for chromium and diamonds.
When an opportunity has been lost, there is often the assumption which is commonly portrayed in the media that Africa is a risky investment. This, in reality, is simply not the case. In fact, there are huge opportunities going begging on this continent. The only proviso is that intensive research must be carried out on every factor prior to implementation. We provide the professional input, research, reporting and advice to ensure that the investor or donor is fully aware and that risks are kept to a minimum. We also provide full supervision, reporting and accountability during the implementation of any particular project.

At your service!
USAfrica L.L.C. has the right people, the knowledge, and the required experience to assist in legal and legitimate operations with any project related to business development or improvement in Guinea/Conakry, Guinea-Bissau, Liberia and Sierra Leone. With the right management and supervision, there are already significant prospects for relatively small investments.
Send an E-mail with your question(s), and/or your request(s), and/or proposal(s) and it will be forwarded to the subjective desk.
Always include your name, address and phone number.
Messages without these latter data will not be processed.
Feasibility Investigation by ?on site? inspection and research are considered a prerequisite vital to the successful formulation of new or the resuscitation of any existing program.
If we are not able to help, we will let you know immediately.
Project Consultancy
Project Research & Development
On-site Inspections
Bauxite & Oil Concessions
Diamond & Gold Mining (Buy & Sales)
Platinum Concessions
Uranium Mining

BUSINESS LEADS
You can advertise your business-leads here Contact us for further details at eecevents@yahoo.com

<!===================================>



WEST AFRICAN LANDBANK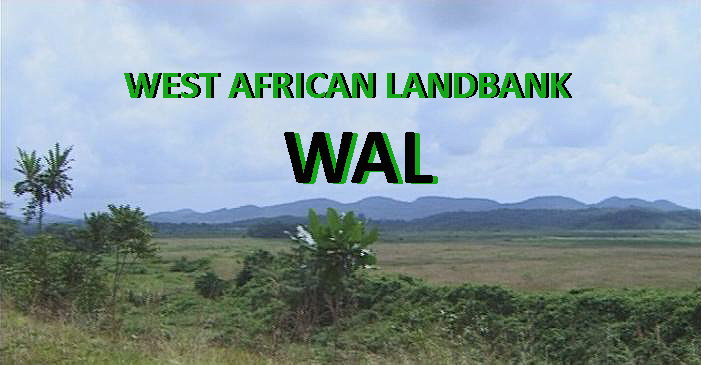 The "run on land" in Africa has started, and in the coming years the demand will dramatically increase. For that reason we introduce the West African Landbank - a cooperative platform for landowners and potential lessees. Have a look at www.africa-afrika.org/wal/index.html and have your say. So far WAL build up a potential portfolio with 2million hectares arable land with rich soil in West Africa, ready to grow rice, maize, corn, oil palm, cassava/manioc, potatoes, groundnut, cashew, banana, pine apple, orange, papaya. The soil is so rich that if you would stick a broomstick in the ground it will grow leaves.




<!===========================================>



WATER SITE COMMUNITY

If you understand the impact of water you should become a FREE member of the Water Site Community.




<!===========================================>

20% TO 30% RETURN ON INVESTMENT/YEAR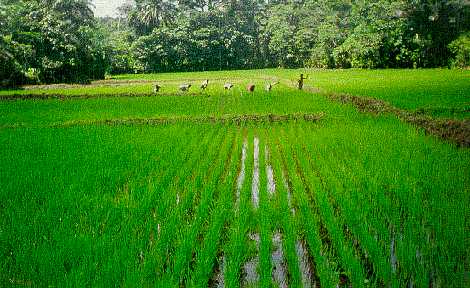 The MPI RICE PORTFOLIO (MRP-1/2009) is an agricultural resource investment opportunity looking to meet the growing demand for rice and Emission Reduction Units. MANO PROPERRTIES & INVESTMENT SL LTD (MPI) will plant in total 33,000ha- 2,000ha per annum - with NERICA swamp rice at the rate of 500ha per coup in feasible swamp areas in West Africa.

The business that endures will foster long-term success and sustainable profits through collaborative relationships with stakeholders, coupled with investments in both their current and future workforce.


WHY INVEST IN RICE?

Rice is one of the major necessities and with global demand, including growing Asian economies such as China and India. Fields producing rice is increasingly important in the overall markets. Fields developed in the MPI Rice Portfolio provide good quality raw material for the production of cooking rice for the domestic and regional market.


HOW THE INVESTMENT WORKS

The MPI RICE PORTFOLIO starts when a full parcel of 500ha has been assigned to investors. A minimum investment certificate concerns a five (5) hectares (ha) big block to be planted with NERICA rice. The investment sum is $5,000/ha. The first rice crop starts producing 6 months after preparation of the land and then produces 3 times a year 3.675ton processed rice per hectare per harvest (11ton/year), generating a minimum profit of $100/ton ($1,100 per year ? 22%). In contrary with forestry and palm oil projects, rice generates income and profit immediately in the first year of planting.

click here to visit website
click here to send e-mail




<!===========================================>

STAR MODEL AFRICA®
STAR MODEL AFRICA® - THE AFRICAN MODEL PORTFOLIO - INVITES TALENT OF BLACK AFRICAN ANCESTRY IN THE AGE OF 16 TO 25 TO PARTICIPATE IN THE PRESTIGIOUS...
STAR MODEL AFRICA®: INVITES ADVERTIZERS - MEDIA & PROJECT SPONSORS TO TEAM-UP WITH...
2009 STAR MODEL AFRICA CONTEST®
Star Model Africa® is a far reaching project to locate and scout the ?cream of young Africa modelling?.

STAR MODEL AFRICA® is an "insiders look-out" and "outsiders look-in" to the glamorous world of fashion, modelling and beauty.

Our clients are from the fashion and advertising industry in Rome, Milan, Paris, Frankfurt, Amsterdam, New York and Los Angeles.

Camera teams and other media from regional/international television stations are to follow this unique reality Quest - to inform, entertain and update viewers frequently of the progress made by the future 'Star Models of Africa'.

The Star Model Africa Experience not only attracts the attention of the public but also of the media, guaranteeing a constant flow of free publicity, a SPONSOR could never buy for money.

The Academy would like to invite companies and organizations who would be proud to be associated as project-partner or SPONSOR. Star Model Africa has much to offer: BRANDING - MEDIA EXPOSURE - CROSS PROMOTIONS - TY INNS - IMPACT - GOODWILL.
click here to visit website
click here to send e-mail
MANO RIVER BUSINESS OPPORTUNITIES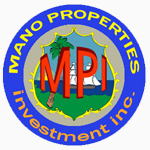 MANO PROPERTIES & INVESTMENT INC. (MPI)
is a consultancy and management agency for foreign companies and individuals wishing to enter the Mano River Basin and, for Mano River Basin business and governmental entities looking for foreign venture capital, business partners, or investment. The Mano River Basin market exists of - Guinea, Liberia and Sierra Leone. In 2008 MPI expanded its market with Mali.
PALM OIL PLANTATIONS
JATROPHA PLANTATIONS
IRON ORE LIBERIA & GUINEA
COPPER ORE GUINEA & MALI
BAUXITE & URANIUM IN GUINEA
OIL RESERVES LIBERIA
OIL & NATURAL GAS RESERVES GUINEA
DIAMONDS & GOLD (Guinea, Liberia, Mali)
FOOD PROCESSING
CAESAR?S BEACH MOTEL ? MONROVIA
HUNTING SAFARI TOURS
click here to visit website
click here to send e-mail
AFRICA FOOTBALL ACADEMY FUND
The Africa Football Academy (AFA) launches the first in its kind "Social Awareness Football Investment Fund", financing a football Academy for talent from (West)Africa. During a televised Target Market Quest, AFA professionals scout extremely talented young players (age 15-18y) with the objective to offer 50 most talented players a football scholarship and full college education. Return on investment: transfer fees from top teams in the European and UAE football leagues, and annual commissions on player-contracts. The Academy is a partnership between Africa-Afrika.com and top teams from Europe and the United Arab Emirates. Fund participation available for 12 shares of $100,000 each. Estimated annual profit: 15% (no guarantees). Sponsors are warmly welcome!
"Invest in talent: join a winning team"

click here to claim your stake or visit WEBSITE
PROJECT-LEADER WEST AFRICA
If you are looking for an experienced (European) project leader (languages: English - Dutch - French - German) for one of the Mano River countries (Guinea - Liberia - Sierra Leone)


click here to send e-mail
LUXURY TRAVEL OPPORTUNITIES

For details and further information contact TERRA CASTA - MR. BOUDEWIJN HOOGEWEEGEN
E-MAIL
Sherbro Island opportunity/Sierra Leone: Airport Redevelopment Project
Africa is the continent that has almost all the world's reserves of the scarcest and most precious minerals, the platinium group minerals: platinium, palladium, rhodium, ruthenium, iridium, tantalum, and osmium. They are used in minute amounts in electronic and space-age materials, medical instruments, and other high precision devices. Africa produces more than 60 metal and mineral products and is a major producer of several of the world?s most important minerals and metals including Gold, PGE?s, Diamonds, Tantalite, Titanium, Uranium, Manganese, Chromium, Nickel, Bauxite and Cobalt. Africa's contribution to the world's major metals (copper, lead and zinc) is less than 7%. As a result silver production is low (less than 3% of the world's production) due to the fact that most silver is produced as a by product of lead; zinc and copper mining. Although underexplored, Africa hosts about 30% of the planet's mineral reserves, including 40% of gold, 60% cobalt and 90% of the world's PGM reserves, making it a strategic producer of these precious metals.

MIND OUR WORDS!!!
The increase in exploration and mine development in Africa has been primarily focussed on gold and diamond exploration but due to explosive market developments in China and India, suddenly iron ore, bauxite and copper are in great demand. Undoubtedly, there is still great scope for these commodities, but riding on the back of improving base metal prices, this sector will see a dramatic increase in activities. Mozambique, Liberia, Guinea, Sierra Leone, Mali, Nigeria and Madagascar are but a few countries that have tremendous potential for base metal and industrial mineral deposits. Lately Chinese and Indian companies come to West Africa with cash in the pocket to purchase oil, metal and mineral concessions. This is what Africans understand: "CASH & CARRY" and not empty promises from US and European companies to give shares and future profit. The African is hungry since long time and has an empty belly. They say: "paper walks, money talks". That is the language the Chinese and Indians understand and step by step they obtain one after the other concession for a nickel and a dime and THE WEST will fish behind the net if they don't act fast. This endangers the political situation in several fragile countries as certain powers are subtle trying to destabilize governments in mining countries to later secure permits and concessions from present opposition parties and other "greedy" organization.
South Africa, Ghana, Zimbabwe, Tanzania, Zambia and the DRC dominated the African Mining industry, whilst countries such as Angola, Sierra Leone, Namibia, Zambia and Botswana rely heavily on the mining industry as a major foreign currency earner. Unfortunately, several African civil wars are funded by (and often caused by) some of these commodities, in particular diamonds and oil.
Major new mines opening in Africa or under development are distributed between South Africa, Namibia, Botswana, Tanzania, and Gabon producing gold, diamonds, niobium products, PGE?s, chrome and base metals. Major discoveries over the last year include the discovery of several potentially diamondiferous kimberlites in Mauritania, and still in the diamond scene, the potential marine deposits in offshore southern Namibia.
Africa is blessed with sunshine, unique eco-climates and a natural abundance of ?fruits? unseen in the western world. The opportunities are enormous because the global village is always looking to taste new things. There are so many examples of natural products, unknown to most, which have not been commercially exploited. The possibilities are, to say the least, very exciting. The indigenous people and wild animals eat these delicacies but do not have the knowledge or capacity to develop these products to sustain the volume required in a "niche" market. Many of these crops evolved in the specific environment in which they grow. The future lies with those who have the vision and drive to develop these new products.