<!====================================================>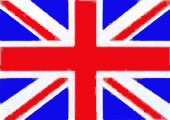 PAGES

• Home
• About
• Mission
• Network
• Services
• Values
• Vision
• Contact
• E-mail


PROJECTS

• Airport Sea
• Lane Fame
• Water

<!====================================================>

OUR VALUES


Everything we do is based on our seven core principles:
PROFESSIONALISM – we adhere to the highest ethical standards and focus on delivering strategic expertise and reliable information.
INNOVATION – we strive to provide creative solutions and enjoy a dynamic and proactive working environment.
RESPECT – we value the diversity and experience of all our colleagues, partners and clients. We contribute to an excellent, supportive team spirit and appreciate the benefits of a work-life balance.
COMMITMENT – we commit ourselves to giving the highest quality of advice to our clients. Our passion for politics encourages an ambitious, exciting atmosphere where it's fun to work.
TRUST – mutual trust and shared responsibility bind our team together. We aim to be respected for our integrity, discretion and loyalty.
INDEPENDENCE – independence underpins our corporate culture, our thinking and our ideology. Quintus is independent from any political party or global business entity
INTERNATIONALITY – we believe that our international perspective and sourcing information from many jurisdictions promotes greater awareness and an open-minded approach.



<!====================================================>

LINKS



CLIENTS

• Africa
• Airship Holland
• Guinee
• Jelle
• MPI