MADE IN LIBERIA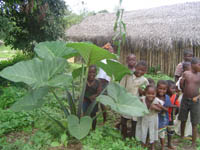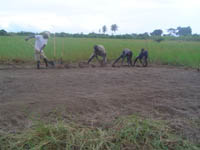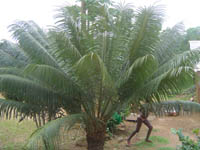 The possibility of growing and producing flowers and plants which are rare and highly in demand, with the objective to develop a sustainable future for the local farmers in the region. In Europe and the rest of the world, the search for "something different, something new" becomes more and more an important trend, also in the green sector. New technology being applied to air and sea transport means that plants and flowers suffer less damage during shipping, which can vary from a one-day transport up to a long journey of 5-6 weeks. This also means that more and more unique and exotic plants from faraway regions can be exported to the Global Market. Considering export to Europe, compared to South America and Asia, West Africa (Liberia) is just 'around the corner'.
MADE IN LIBERIA is a cooperative joint venture between the local farmers of Harbel Village in Liberia and MANO PROPERTIES & INVESTMENT INC. (MPI). The objective of the cooperation is to develop a sustainable Plant & Flower nursery and export entity with investment of knowledge, skills and experience. In the near forest the most beautiful flowers, plants and brushes grow abundantly and species from other parts of the world already find access to the Open Market confirming the existence of a potential market. MPI contacted Dutch flower importers to investigate their interest. The intention is to start with 10 flower and plant beds in a Test Garden near Roberts International Airport and improve methods and technology in cooperation with Dutch experts from the Import Company. To do so the area has to be fenced and a small warehouse constructed. The JV requires further tools, some machines, a tractor and possible fertilizer and/or produce it by itself from natural sources around.
MORE INFORMATION AT THE BiD-NETWORK SITE
"MADE IN LIBERIA".

MANY PHOTOS IN OUR
KODAK ALBUM.